Oswego County — Made for Manufacturing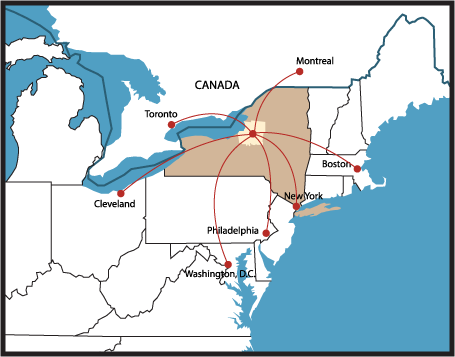 Situated in Upstate New York, Oswego County is located centrally to New York City, Boston, Philadelphia, Cleveland, Toronto and Montreal, with over 80 million people within a 300-mile radius. The great location, modern infrastructure, shovel ready sites, skilled workforce and a great quality of life place Oswego County at the top of the list for manufacturing.
Oswego County has a robust manufacturing industry providing custom services for industrial, automotive, medical, aeronautical and military applications, as well as providing custom parts, fabrication and prototyping to other area businesses. This network of manufacturers creates a stable supply chain and major competitive advantage.
Oswego County has a highly skilled manufacturing workforce—with welding, fabrication and CNC experience—who are ready to work. The workforce is supported by over thirty institutions of higher learning within fifty miles. These educational institutions work collaboratively with economic development organizations, workforce training centers and industry to train a skilled labor pool for advanced manufacturing. Recently, these partners developed an advanced manufacturing certificate program which provides a strong base in manufacturing practices including welding, CNC and CAD.
County and state agencies provide employers with custom training services as needed, plus other services such as on-the-job training opportunities, skills assessment, and apprenticeship development, as well as information on tax credits, labor laws, and workplace safety.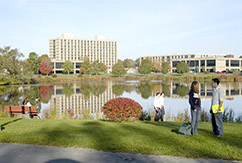 Oswego County has a well educated population.
Educational institutions, within our region, provide top-notch educational opportunities and workforce training programs to train a skilled labor pool for everything from basic work-readiness skills to advanced degrees. In addition, they offer the community many unique cultural and athletic events to enjoy.
Oswego County is home to the State University of New York College at Oswego and Cayuga Community College's Fulton Campus, offering both traditional and non-traditional students access to continuing education.
The Center for Instruction, Technology and Innovation (CiTi) offers PTECH to Oswego County students interested in STEM. The 5-6 year program allows students to achieve a high school diploma and a 2-yr college degree simultaneously. The program offers mentorship by local manufacturers, who often offer PTECH students internships.
With a strong economic base in manufacturing, Oswego County is equipped with modern industrial infrastructure including heavy power and gas. Coupled with plentiful water and wastewater options, this infrastructure provides flexibility for light- to heavy-industrial uses.
Electricity and Natural Gas
Oswego County, powerhouse of the northeast, generates nearly 5,500 megawatts of electricity with extremely high reliability.
National Grid serves 33 counties in Upstate New York, including Oswego County. They provide electric service to approximately 1.5 million customers and natural gas service to approximately 540,000 customers in upstate New York .
Water and Sewer
With Great Lake Ontario at our shores, Oswego County boasts one of the most abundant and highest-quality water supplies in the country.
Public sewer systems are available in the City of Oswego, the City of Fulton and most of the incorporated municipalities, with the exception of rural areas.
Broadband
Broadband is available in the majority of the county, except in the most rural areas. It has been identified as a priority in the County of Oswego's Economic Advancement Plan and coverage continues to expand.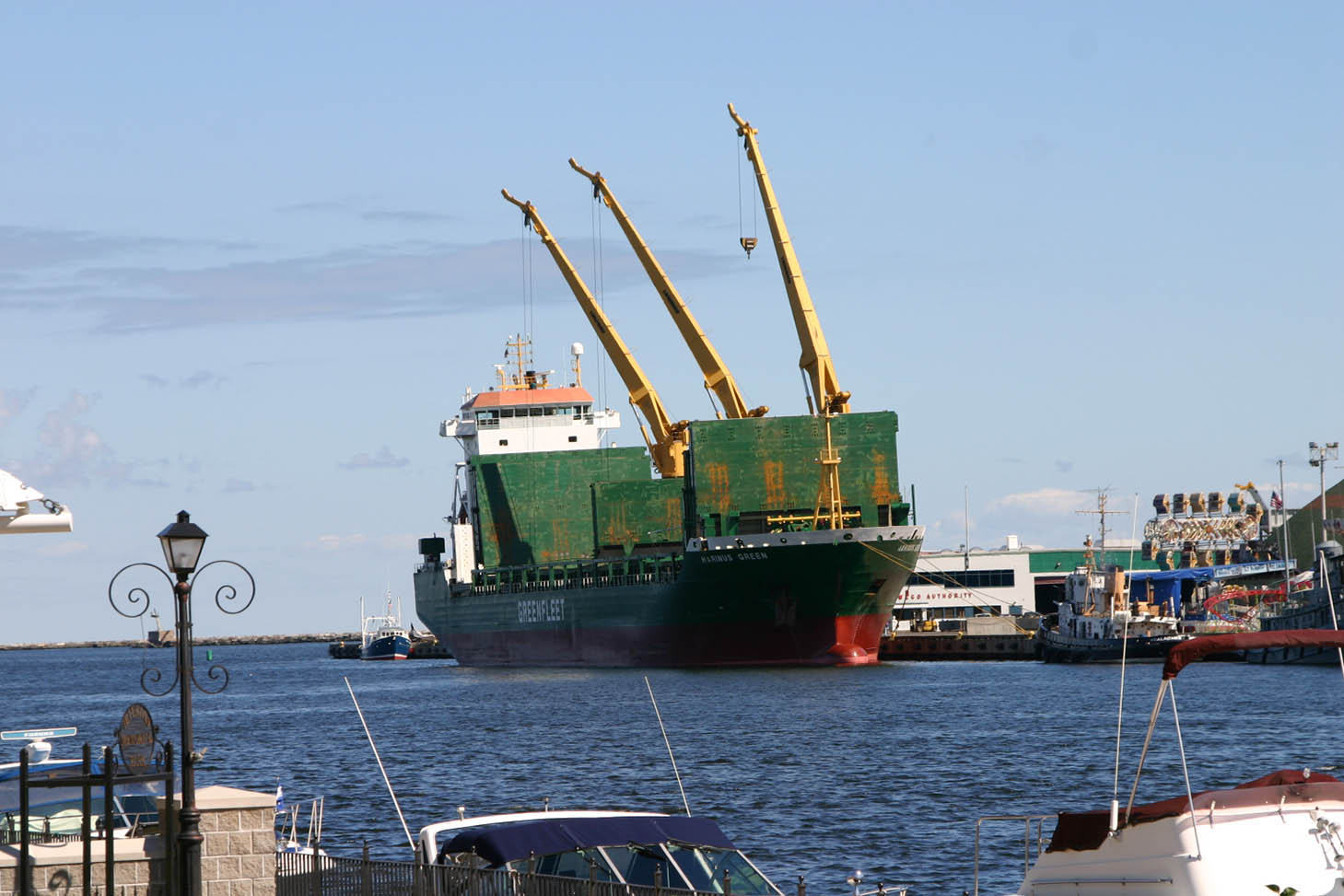 Oswego County is a truly multi-modal location, with access to ground, rail, air, and water transportation. The county offers convenient access to Interstates 81 and 90 which provide north/south and east/west movement through the state. The Port of Oswego is a deep-water port and the first port-of-call in the Great Lakes-St. Lawrence Seaway System. CSX rail service is available throughout the County, with direct access at the port and industrial parks. Oswego County also has a local general aviation airport and is within minutes of Syracuse's Hancock International Airport. Additionally, the benefits of locating within Oswego County's Foreign Trade Zone could include reduction of duties on materials and finished goods being imported and exported within the zone.
Oswego County has Greenfield sites available that are ready to build on. Select sites within the county's industrial parks have had comprehensive site profiles performed. These profiles expedite the selection process by eliminating much of the due diligence work for the potential purchaser, making them almost shovel ready. In another manufacturing attraction initiative, the County of Oswego Industrial Development Agency recently acquired an additional 185 acres of industrially zoned land adjacent to the L. Michael Treadwell Oswego County Industrial Park to expand locations suitable for manufacturing. The site will feature large lots with modern infrastructure and excellent highway access. And, it's located just minutes from the new Micron site in Clay, N.Y.
Quality of Life
Oswego County has a rich historical heritage, extensive healthcare services, a wide variety of urban and rural living options and myriad indoor and outdoor activities.
From its humble beginning as the furthest frontier border during the Revolutionary War and one of the most important battle fronts in the War of 1812, to today with its historic museums, concerts, festivals, farmer's markets and art galleries, Oswego County is a historical and cultural treasure that awaits you.
There's no need to leave Oswego County to receive excellent medical care. Our healthcare system includes a hospital, urgent care centers, assisted living facilities, a rural health network and much more.
Whether your dream home is a stately historic estate, an urban loft, a contemporary townhouse or you're looking to custom build a new home, Oswego County has what you're looking for in a place you can be proud to call home.
Within our borders, you'll find sandy beaches, vast forests, white water rivers and serene lakes, trails for snowmobiling, snowshoeing, and cross-country skiing, plus some of the most spectacular fishing in the Northeast.
Find your next expansion site in Oswego County and take advantage of our skilled workforce and outstanding quality of life.
Let Us Help YOU
We'd love to help you find the space you are looking for.
Call us at 315-343-1545 to see if one of our industrial parks or sites is the right fit for you.
Not ready to build? Take a look at our available buildings!
Online National/International Ad Campaign sponsored by: